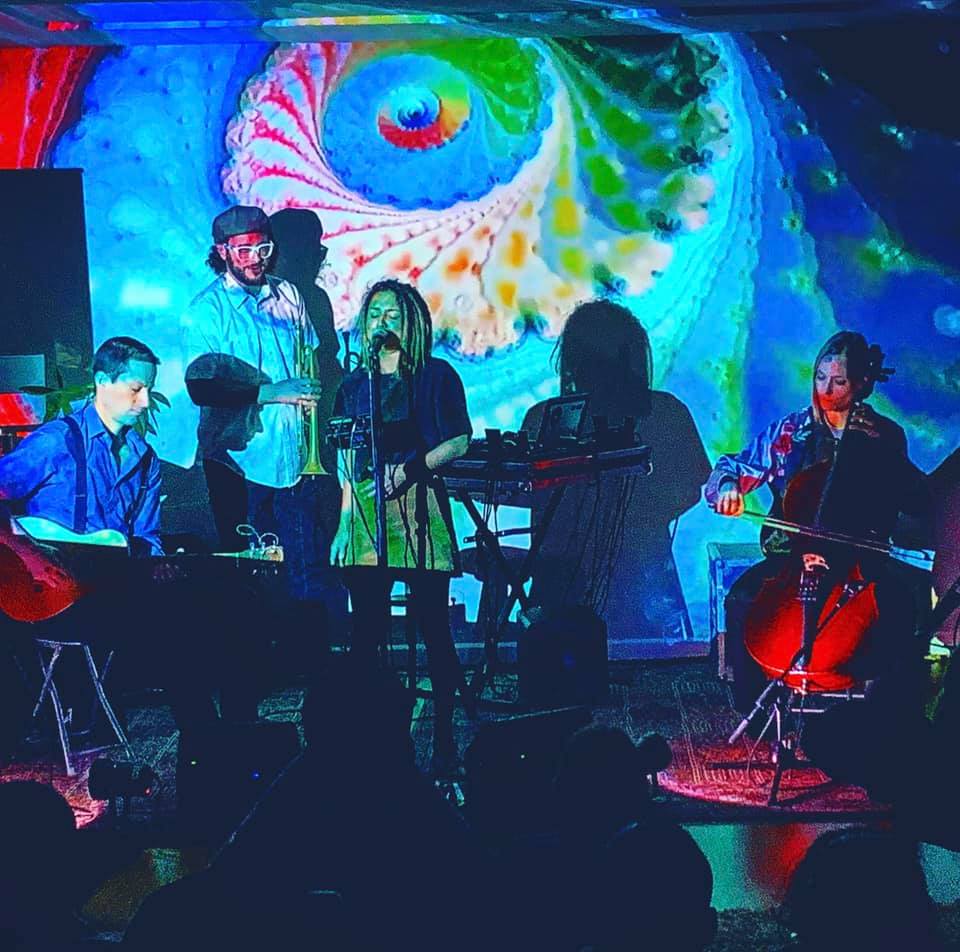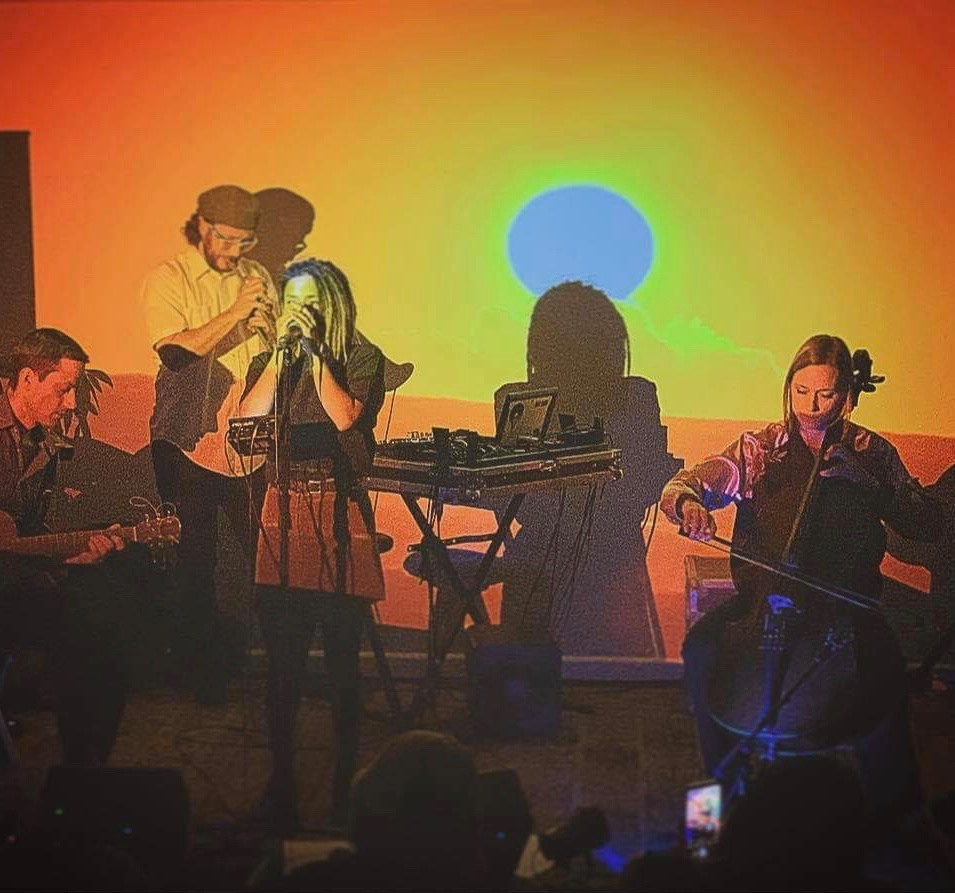 ---
Early October had How Sound playing an intimate 'sofa' gig in a lovely heritage home in East Vancouver, Canada.
Joining Graham How were Chris Mac on guitar, Shevani Niall working her vocal magic, and Christina Zaenker on the cello. The crowd was awed by the level of sound production and live musicianship.
Graham had projections playing over the band, reminiscent of early Tycho shows.
The setlist included plenty of the work appearing on the debut album due out in December, simply titled How Sound, as well as music from upcoming albums…
Dawn's Awake
Take Me Away
Trial By Fire
Bandit Queen
Virgin Mary
On My Bed
Walking Down The Boulevard
Slitheris
Untitled
Piano Shev Beat
Don't Let Your Heart Go
Bouncing Along
A Rose From The Dead